2 hours of unique Peruquois live vocal
Comfortable space of a cult venue — PARQ Ubud

All Bali's brightest and shiniest people gathered together

Please note: due to Indonesia lockdown January 9 to 25, the concert date is changing to the new one. TBA yet after January 25. Expected date — first week of February. Your ticket is automatically valid for the new date. If you'd prefer to return the ticket we will refund you immediately.
First time on Bali!
Bali was waiting for this event long time and finally it comes to the island of Gods. Unrivalled unique and magnificent Peruquois invites all to come and celebrate life dissolving in multi-dimensional frequencies of her divine voice.
January 11 is a very special date for Peruquois herself — it is her BIRTHDAY!
Please note: some of the tickets categories are already sold out
An invitation from Peruquois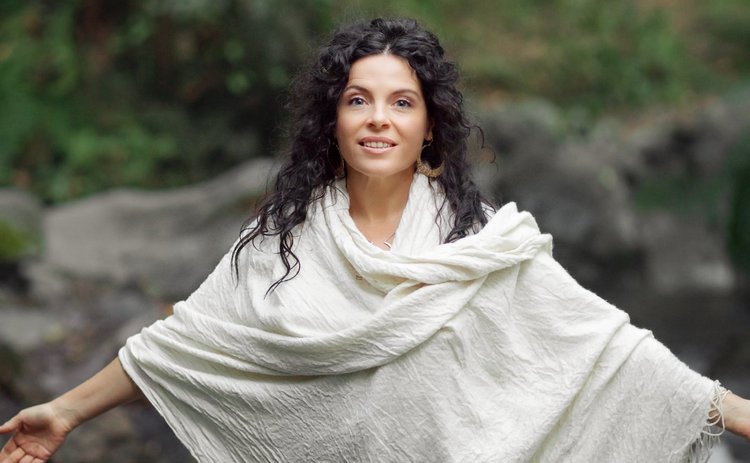 «Birthday is always a very special day. It is a big honour and joy to share it with you as it is my first ever Birthday concert. I see this date as a moment of rebirth, renewal here on the Planet. One cycle is wrapping up and the new one unfolds. This is the day of Phoenix energy. And I invite you to come and dive in into this vital energy together.
Consider that this is such a special day for me I prepared a program that suits it fully. Beautiful multi-genre mix of compositions that I wrote in the course of last 30 years. The range is wide enough to include my classic hits as well as a newborn songs. For passionate ethnic tunes to touching soul or elevating original new era mantras… all vibes to be shared and enjoyed. See you at my birthday at elegant main hall of PARQ Ubud on January 11».
Love, Peruquois
Peruquois
Peruquois is known as a performer of the most sensual and feminine music on the Planet. For this concert she created a special program that also includes several compositions with her «impossible» multi-dimensional healing voices.
31 years of Peruquois professional music career merged in this unique dance of frequeincies opening the portals into the whole new world. Embrace yourself for the journey like never before. Deeply passionate yet truly revealing what it is to be an alive human — loving joyful and truly happy.
Just imagine yourself diving into the sacred well filled with a radiant life-force elixir coming back to the surface invigorated and blissful, tuned in into the highest states of consciousness.
Parq Ubud
PARQ Ubud has already gained status of a cult venue in Bali. The main hall has all state of the art music and stage equipment to allow you utterly enjoy this magnificent evening event with Peruquois.
Reviews
Peruquois is amazing, beautiful guide and fantastic performer.
Ksenia Sukhinova,
Miss World

Peruquois is incredible. She has a sensational voice and powerful energy. She brings a truly transendental experience
Irina Hakamada,
Russian presidential candidate

Peruquois' voice is deep and evocative radiating the very essence of feminine nature
Deva Premal

Her voice carries such raw feminine power it will blow you mindless
Miten

Her voice has power to stop time and tune in to the highest states of consciousness.
Snatam Kaur

Peruquois singing is blowing my mind. Prepare for a journey you will never forget.
Chuck Taylor,
Billboard music critique

Peruquois creates a very beautiful and loving space to dive in and recharge
Evelin Ilves,
First Lady of Estonia
Peruquois is truly amazing
Oxana Fedorova,
Miss Universe
Tickets
Premium
Entrance to the event

Elegant wooden chairs

Ultra premium
Entrance to the event
Comfortable couches right in front of the stage

VIP (Sold Out)
Entrance to the event

Front row ultra-comfortable leather sofas

Meet and greet with Peruquois after the concert, drinks. photos, hugs etc.
Location: Bali, Ubud, PARQ Ubud, January 11, 2021.
Doors open: 18:30
Concert: 19:30
Due to current restriction rules number of available tickets is limited.
Pre-booking at the website gives up to 25% discount comparing to the ticket prices at the venue. Yet the availability of the latter strictly depends on number of seats left if any.